Step 1. Access your terminal and execute the following command:
snap install powershell --classic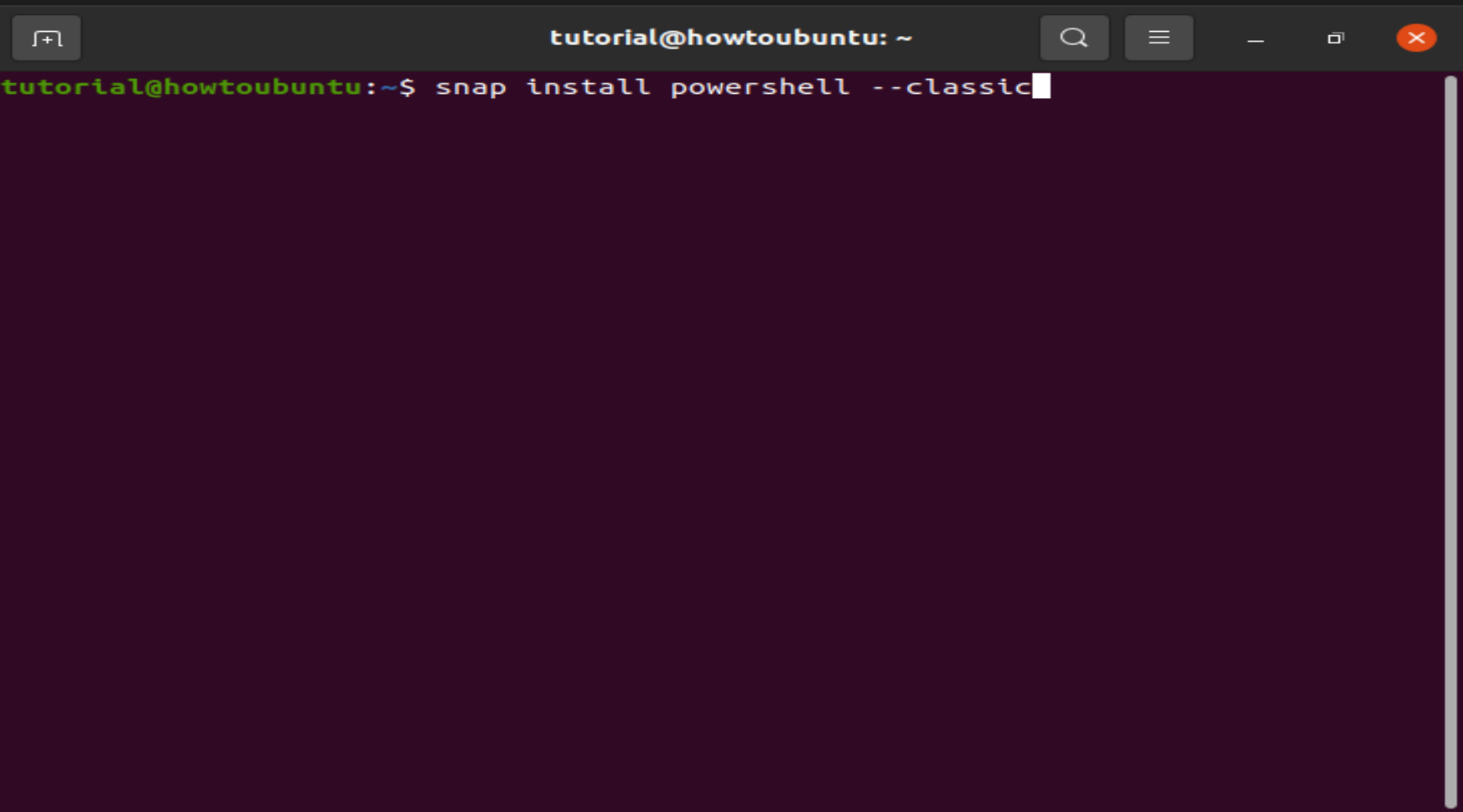 Once installiation is complete the output should look like

Step 2. Start power shell from the terminal by running the pwsh command:
pwsh

The output should look something like this
PowerShell 

7.1

.4


Copyright (c) Microsoft Corporation. All rights reserved.

https:

//aka.ms/pscore6-docs


Type 

'help'

 to 

get

 help.


You will enter the Powershell console. To leave type exit then press enter. You will be back to the Ubuntu Terminal.
Thats all!